Best Telecom NZ, Business Broadband Gateway
Business Broadband Gateway
Optimised for the Spark broadband network.
If you're a Spark Business broadband customer we've got a business-grade gateway that'll meet your business needs no matter which type of broadband you're running.
The Huawei HG659b will work out if you're on ADSL, Ultra VDSL or Ultra Fibre® and get you connected automatically. No need to muck around with settings.
This business-grade modem is free to new customers who sign up for 24 months.
Just after the modem? Call 0800 110 062 to order, it will cost $173.04* + GST.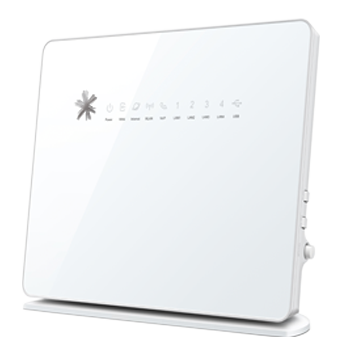 Features
RAM: 128MB Memory, Flash: 128MB
Chipset model: BCM63168
1 x Gigabit Ethernet WAN Port
4 x Gigabit Ethernet LAN Ports
Wireless Networking: WiFi 802.11b/g/n @ 2.4GHz, WiFi 802.11ac @ 5.0GHz
DLNA certified
2 x USB Ports
Compatible with USB storage devices (FAT16/FAT32/NTFS/Mac OS file format)
Compatible with USB printers
Robust Security and Firewall
24 Month Replacement Warranty
Computer Compatibility
Microsoft® Windows Devices
Windows 2000/XP/Vista/7/8 or higher operating system. An ethernet port is required if the computer is not Wifi capable
Android® Devices
Android 2.1 or higher operating system
Recommended
Desktop or laptop computers should have 256MB of RAM (memory) or higher for optimal broadband experience
Any computer or device (such as a mobile phone or tablet) you want to connect to the Wifi network must be Wifi enabled. Note 802.11n enables faster data transfer than 802.11g
Apple® Devices
Mac OS 10.x or higher operating system. An ethernet port is required if the computer is not Wifi capable.
Apple iOS 4.0 or higher for phone and tablets.
Web Browser
Internet Explorer version 7+; Safari version 2+; Firefox version 2+; Google Chrome (all versions)
Kit
Huawei HG659b Modem
Fibre Ethernet cable
Voice cable
ADSL Cable
VDSL2 Cable
LAN Ethernet cable
Power supply
2 x ADSL filters (ADSL connections only)
Quick Start Guide. (4.8MB PDF)
Price
$173.04* + GST
* $13.00 excl. GST modem postage and handling fees apply.